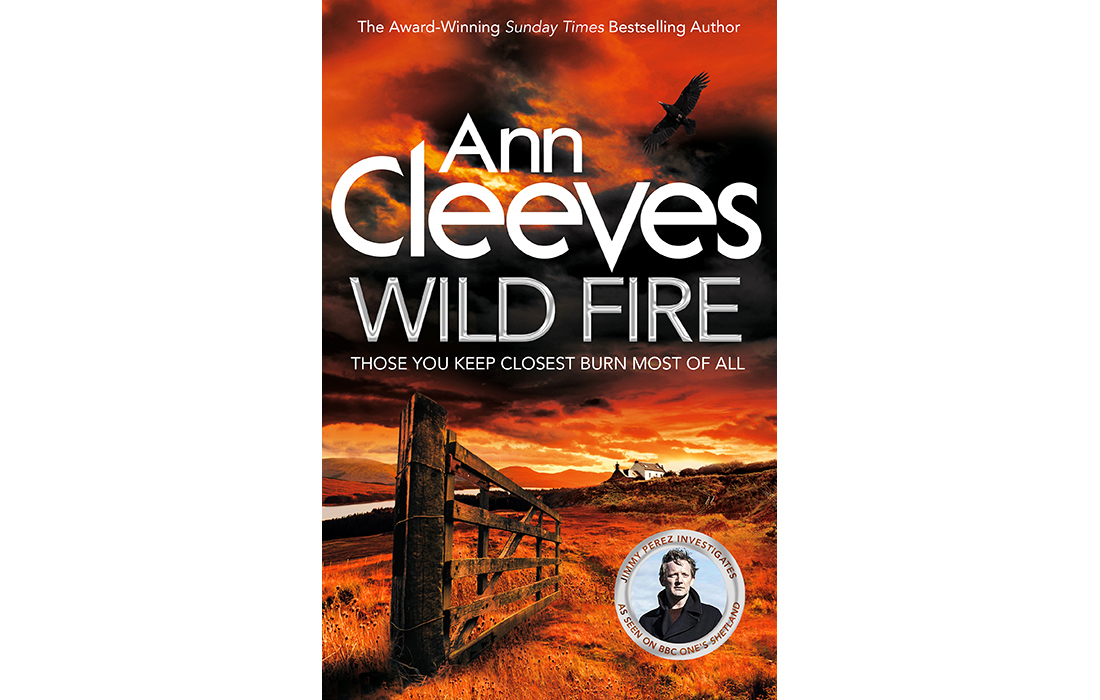 The crime writing career of Ann Cleeves is an excellent example of the mercurial nature of this extraordinary profession. She was quietly producing very good books for many years before her first Shetland novel,
Raven Black
, won the CWA Gold Dagger, an achievement swiftly followed by two enormously popular TV series,
Vera
and
Shetland
. She's now one of the genre's superstars, but her feet remain firmly rooted on the ground, and she often mentions when giving talks how lucky she's been. Well, up to a point that's bound to be true, and luck is generally necessary in life, but it's also true that in certain respects one makes one's own luck. The fact is that her books have always been enjoyable reads, with a particular strength in the evocation of landscape. We became friends more years ago than either of us cares to remember, and I've found it both wonderful and extremely fascinating to follow her progress.
Which brings me to her new book,
Wild Fire
, announced as the last Shetland novel (that might, of course, not
necessarily
also mean the last Jimmy Perez novel, although the publisher's flyer implies that it is - we'll have to wait and see). Ann originally planned the Shetland books as a quartet, but their success meant that four more were commissioned. It's a shame to see such a good series come to an end, but I think it's a sensible decision. Sometimes, a popular series character outstays his or her welcome - I read a book by a fine author (now deceased) the other day; it was written towards the end of the author's career, and featured her regular detective, but I felt it just wasn't up to standard.
No danger of that with
Wild Fire
. I've been reading Ann's books since before we first met, and I feel this is one of her very best, showing her talents to best advantage. The blend of setting, characterisation, and plot is excellent. I also liked, incidentally, the endpaper map of Shetland; a nod to the classic tradition, yes, but also helpful to readers unfamiliar with the geography of the islands. The book is dedicated to Ann's late husband Tim, who died suddenly last year, a few short weeks after celebrating with the family the award to her of the CWA Diamond Dagger.
What of the mystery? An English family have moved to Shetland, hoping to give their son Christopher, who is on the autistic spectrum, a better life. Unfortunately they become embroiled in a murder case - the victim is a young woman hired by a doctor and his wife to look after their children. The story encompasses important social issues, not just autism but also domestic violence, yet - crucially - this isn't done in a preachy way or at the expense of the narrative momentum. This book is bound to be a bestseller, but so was the disappointing book by the other author I mentioned earlier. What matters much more is that
Wild Fire
is an excellent example of the traditional detective story, written by an author at the height of her powers.